Lean/IE & Operational Excellence Professional
Vinay Joshi is a transformational Healthcare Professional and nationally recognized Lean and Change Leadership expert. He has demonstrated expertise in systems thinking, operational excellence, and strategy development and execution—the broad-based scope of experiences and responsibilities supported by healthy outcomes with highly complex strategic initiatives and clinical operations. Vinay has over 30 years of experience in manufacturing, packaging, and Operational excellence in reputed pharmaceutical companies like E Merck India, GSK India, Zydus Cadila, and Dr. Reddy's. He is a Certified Black Belt and qualified MBB in Lean and Six Sigma. Vinay holds a Postgraduate Degree in Pharmacy from Nagpur University and Postgraduate Certification for Management Studies (PGDIM), Operation Management (DOM). He is a Global qualified trainer for Lean & Six Sigma (Singapore) and expert in DOE (London) Appreciated by GSK CEO for his CSR project on product A and Z project in 2009. He has achieved savings of INR 200 Cr at last two employers' in the past in Global manufacturing supply (both API and formulation plants). He has trained to certify 20 Black Belt, 350 Green Belt, 700 Yellow Belt, and 1000 white Belt in the last four years. Vinay is the winner of the awards like IMEA, Economic Times award, CII excellence award.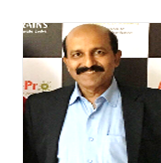 Packaging Development Professional
Ajay is a Senior Pharma Packaging Professional with a Master's Degree in Bio-Chemistry and extensive training in packaging. He has over 33 years of experience in leading Indian pharma manufacturing companies. He has played a significant role in the development and successful commercialization of many products across all markets, including Advanced Markets.
He has profound experience in pharma packaging, in regulated, ROW, and domestic markets with a techno-commercial approach. He has spearheaded the packaging development activities and artwork management for R & D and commercial products. He has also supported pharma companies in complying with global Track & Trace regulations by strategizing, planning, and managing the entire project, including gap analysis and vendor selection. He has successfully developed and executed transportation studies. These include cold chain shipments study & validation, improving supply chain performance while optimizing the costs, sourcing packaging material, machines for automation, cost reduction & conducting packing material vendor audits globally.
Pharma GMP Audit Consultant (ECA Certified)
Alexandru is a Master's Degree holder in Pharmaceutical Technology from the University of Medicine and Pharmacy Iuliu Hatieganu, Cluj- Napoca, Romania. He is certified as a Qualified Person (QP) by the National Agency for Medicines and Medical Devices (ANMDM), Romania. He is also holding an ECA Certified GMP Auditor certificate by European Compliance Academy-GMP Certification Program, Germany.  
He has extensive experience working as ECA Certified GMP Auditor (European Compliance Academy) with valuable experience in pharmaceutical and chemical industries (manufacturing & packaging), as well as experienced in Suppliers Audits across Europe, Russian Federation, CIS and India.
His expertise includes –
Internal and external GMP quality systems audit according to distinct local regulatory requirements, GMP related audits. It includes finished drug products and API manufacturers, raw materials and excipients suppliers, labelling/packaging suppliers, GDP audits, Medical Devices audits.
GMP assessment of manufacturing facilities, Engineering (water systems, HVAC systems), Warehouses, Quality Control & Quality Assurance, analyse risks and classification of findings, Prepare the audit reports, CAPA management, and actions, Suppliers/Auditee response review.
Investment & Financial Consultant
Mayur Mehta hails from a business class family having academics in finance and management and practical working experience of around 19 years in domestic and international trade and finance. He started his career while working across GCC, the African continent, and SEA countries on a different level to gain good experience.
After relocating to India in 2011, as a natural inclination towards the finance sector, he started finance inter-mediation for start-ups, growth level companies, and MSMEs to avail finances in different modes. He has relations with several domestic and international institutions to serve clients with different requirements.
His area of expertise includes –
Debt Finance – General debt and Corporate debt, Special situation finance.
Investments – Private Equity / Venture Capital investments against minority/majority stakes in the company. 
Acquisition – Strategic acquisitions OR acquisitions through domestic OR international institutions.
Valuations and Due Diligence – Company valuation and due diligence in case of stake selling/acquisitions, etc.
Transaction Advisory – Create a path for successful deal execution and a win-win situation at both ends. 
Post-Deal Due Diligence – To check over the things at the end of the investee on behalf of investors.
Budgeting and Forecasting – To assist the companies to perform business operations with ease and clarity with total control.
Intellectual Property Rights Management
Anand Mahurkar is founder of AM Legal Associates. He is a practicing lawyer who is an Engineer by his qualification. He is Masters in Engineering from BITS, Pilani and he pursued his law degree from University of Pune (M.S.) India. He is a Registered Patent Agent of the  Indian Patent Office and member of Bar Council of Maharashtra and Goa. He has overall experience of 17 years in industry, academic and legal domain. He was been working in Intellectual Property law domain for last 16 plus years. His practice area includes patent prosecution and litigation, commercial laws, cyber laws. He is one of very few practitioners who is actively involved in prosecution and litigation of IP, Cyber, and Commercial Laws. He has been instrumental in building IP portfolios of many companies.
He works on the technology relating to Pharmaceutical, Biotechnology, Medical Devices, mechanical, mechatronics, automation, robotics, jewellery etc. He has experience of representing clients in more than 50 countries. He has been on advisory board of a number of Start-ups, SMEs, Colleges and Universities. He has conducted 100s of talks, workshops and lectures on IP, Patents, Legal aspects of business, Social Media and Cyber Safety, IP Infringements etc. He has been a resource person of several national level seminars, conferences. His is passionate train and add more and more individuals in the IP fraternity. He is a trainer at the RGNIIPM which is the IP Training institute of the Indian Patent Office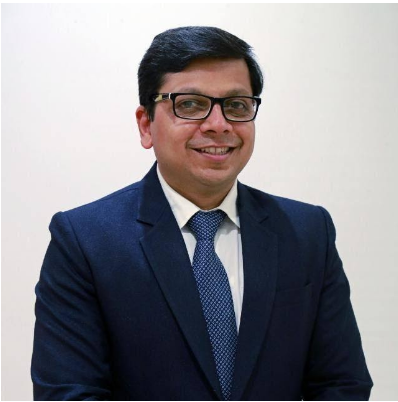 API – Manufacturing & Quality Professional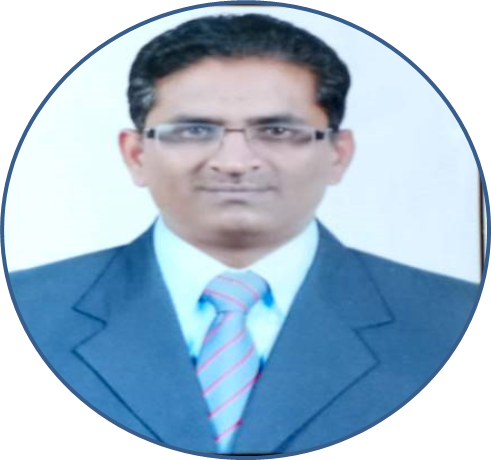 Charuhas

 

has

 

a

 

Bachelor

 

of

 

Science

 

degree

 

and

 

has

 

more

 

than

 

27

 

y
ears

 

of

 

rich

 

experience

 

in

 

the
Production

 

management

 

and

 

Q
uality

 

management

 

of

 

Active

 

Pharmaceutical

 

Ingredients

 

(API's).
Worked

 

in

 

tech

 

transfer

 

of

 

API's

 

and

 

supported

 

USDMF

 

filing

 

after

 

successful

 

validation

 

in

 

big
organisations

 

like,

 

Pfizer,

 

Hospira,

 

Orchid,

 

Kopran

 

etc.

 

He

 

has

 

expertise

 

in

 

cGMP,

 

21

 

CFR

 

part

 

11,
GAMP5,

 

CSV.

 

Handled

 

and

 

involved

 

in

 

regulatory

 

audits

 

like,

 

local

 

FDA,

 

WHO,

 

USFDA,

 

MHRA,
KFDA

 

and

 

EU

 

countries

 

specific.

 

Involved

 

in

 

the

 

tech-transfer

 

of

 

products

 

of

 

generic

 

grade

 

API's

 

and
Supporting

 

process

 

devel
opment

 

of

 

products

 

from

 

R&D

 

to

 

C
ommercial.
 

Training

 

expert

 

in
Manufacturing

 

&

 

QMS

 

activities.

 

Expertize

 

in

 

Quality

 

risk

 

assessment,

 

Qualifications

 

&

 

Validations

 

of
Systems,

 

Equipment

 

&

 

Processes.
He

 

has

 

rich

 

experience

 

in

 

API's

 

production

 

as

 

well

 

as

 

in

 

the

 

QA

 

department.

 

 

Having

 

in

 

depth
knowledge

 

of

 

regulatory

 
requirements
 

related

 

to

 

QMS.

 

He

 

also

 

has

 

his

 

expertise

 

in

 

the

 

internal

 

as